Digital Imaging Technician
Rob has 12 years of experience in IT and film production.  He manages the stills and footage libraries at Wild Images as well as the processing and delivery of our digital assets. Rob performs the rigging and routine flight testing of our aerial camera systems and is also our backup camera operator.



Rob calibrating Wingcam after a particularly hard landing in the central African country of Gabon.
BBC "Living with Monkeys" 2009.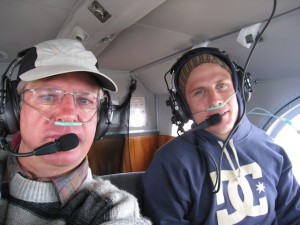 Richard and Rob aerial filming the high altitude source of the Amazon River in Peru.
BBC "Bruce Parry's Amazon" 2008.