Aerial Camera Mounts


WingCam One our inexpensive stablised HD camera housing for use on light aircraft.
Cinegimbal HD a versatile cross-platform mount suited to almost any application.
Cineflex V14 need to zoom in on your presenter's face from 3km away?
The aerial mounts are hired out together with an operator.
HD field/ ENG camera package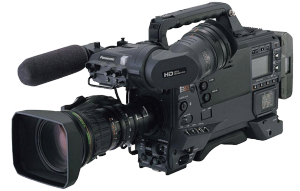 Panasonic HDX900 camcorder
Fujinon 2/3″ 13×4.5 Superwide Zoom
Panasonic B&W Viewfinder
PAG Battery System
4 x 4 Matte Box
Sony onboard mic
Sachtler Fluid Head
Sachtler Sturdy Legs (100mm bowl)
DSLR Camera Package

Canon 5D MKII Camera Body
24mm F2.8 Prime
16-35mm EF F2.8 Lens
24-105mm EF F2.8 Lens
70-200mm EF F2.8 Lens
Lee filter system
32GB CF Cards
Stills or video tripod
GoPro HD Hero
Aircraft mounts
Suction Mounts
Head Mount
Field Recording
Panasonic HPG20 AVC-INTRA100 solid state recorder
Sony DV Clamshell
Monitors
Panasonic 9″ HD-SDI broadcast field monitor with waveform
Teletext 8″ SDI field monitor
Film Cameras
Arri SRII Super 16 and accessories
Bolex
Audio
Sennheiser MKH30 Mic
Sennheiser MKH50 Mic
Sennheiser MKH60 Mic
SQN-MSM Mid-Side matrix decoder Box
Sennheiser headset
Sony Lapel Mics
Booms
Zeppelins and Fluffys
Sony Pro DAT Recorder
Hawkwood Battery System
Lighting
Olympus fibre optic light source X 2
Arriflex 2K Blond lights + stands X 2
Arri 650w Red head lights + stands X 2
Specialist Grips
Ladder dolly
Tree platform
Mini-Jib (8ft)
Lightweight Crane with remote head (18ft)
Other Specialist Equipment
Boscher Straight Scope
Macro kit, focus slide and extension tubes
Multi-camera DSLR remote