Another Emmy! 26/09/2011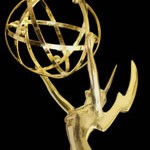 Richard Matthews has walked away with another coveted Emmy at the 32nd Annual News and Documentary Emmy® Awards (September 26, 2011). The ceremony was attended by more than 900 television and news media industry executives, news and documentary producers and journalists, held at the Frederick P. Rose Hall in the Time Warner Center in New York. The Emmy® Awards were presented in 42 categories, such as Outstanding Nature Programming, Best Documentary, and Best Historical Programming.
Wild Images takes home a win at the CINE 2010 awards 21/12/2010
Wild Images is proud to announce that we have won a 2010 CINE Golden Eagle Award for our latest film, Running with Wolves. The film took home first place in the "Environment and Natural Science" category.
International Wildlife Fim Festival 23/03/2010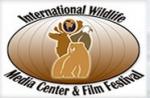 Running with Wolves, the latest film by Richard Matthews, was entered into the 33rd annual International Wildlife Film Festival. The film received the "Honorable Mention" award for Cinematography as well as an "Honorable Mention" for the "Human – Wildlife Interaction" category.
Les Diablerets Film Festival 15/08/2008
Search for the Coast Wolves has taken the prize for "Environment" at the Les Diablerets Film Festival held in the small town of Les Diablerets, Switzerland.